JEE Study Tips: How Not to Burn Out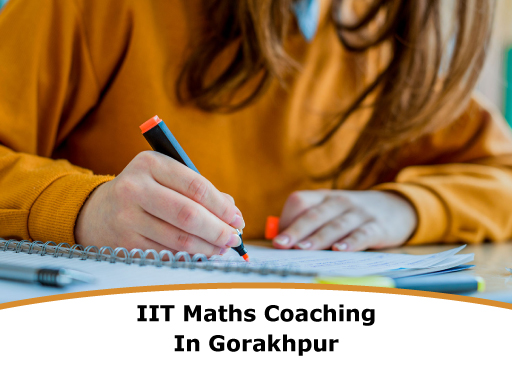 The journey to cracking the Joint Entrance Examination (JEE) and securing a coveted seat in an IIT is undoubtedly challenging. While hard work and dedication are essential, it's equally crucial to maintain a balanced approach to avoid burnout. At Momentum, where we offer top-notch IIT Maths Coaching In Gorakhpur, we believe that effective study strategies, combined with self-care, can help you ace the JEE without sacrificing your well-being.
The JEE Challenge
The JEE is one of India's toughest entrance exams, testing students on their knowledge in subjects like mathematics, physics, and chemistry. The immense competition and pressure can lead to burnout if not managed correctly.
Balancing Your JEE Preparation
Here's how you can study effectively for the JEE without burning out:
Create a Realistic Study Schedule
Set up a study schedule that balances your study hours with breaks. Allocate time for each subject and topic, focusing on your strengths and weaknesses. A well-structured schedule ensures you cover the entire JEE syllabus.
Quality Over Quantity
It's not about the number of hours you study but the quality of your study sessions. Concentrate on understanding concepts thoroughly rather than rushing through topics. Momentum's IIT Chemistry Coaching In Gorakhpur emphasizes deep comprehension.
Take Regular Breaks
Studying continuously for hours is counterproductive. Take short breaks between study sessions to relax your mind. Go for a walk, do some light exercises, or simply take a power nap to recharge.
Practice Regularly
Practice is key to cracking the JEE. Our institute provides ample practice material to help you gauge your progress.
Stay Healthy
A healthy body supports a healthy mind. Ensure you eat balanced meals, stay hydrated, exercise regularly, and get enough sleep. A well-nourished body can handle the rigors of JEE preparation more effectively.
Manage Stress
Stress is a natural part of JEE preparation, but excessive stress can lead to burnout.
Seek Support
At Our institute, we provide a supportive environment where students can clarify doubts and receive personalized guidance.
Our institute's Approach to Balanced JEE Preparation
Our institute understands the importance of balanced JEE preparation. Here's how we support students in their journey:
Expert Faculty: Our experienced faculty members are experts in their respective subjects. They provide in-depth insights, clear doubts, and offer personalized guidance to help students excel.
Comprehensive Study Material: We offer well-researched and up-to-date study materials designed to simplify complex concepts. Our IIT maths coaching and IIT chemistry coaching ensure students have access to quality resources.
Regular Mock Tests: Our institute conducts frequent mock tests that simulate the JEE exam environment. These tests help students manage time effectively and assess their progress.
Personalized Attention: We recognize that every student is unique. Our institute offers personalized attention to address individual strengths and weaknesses, fostering overall growth.
Interactive Learning: Our teaching methodology includes interactive sessions, discussions, and doubt-solving sessions to ensure students have a clear understanding of the topics.
Motivating Environment: Our institute encourages a motivating community of aspirants who share common goals. This environment fosters healthy competition and inspires students to strive for excellence.
In conclusion, studying for the JEE without burning out is possible with the right approach. A balanced study schedule, quality practice, self-care, and the Support of a trusted coaching institute like Our institute can make all the difference. Remember, your journey to IIT success should be a fulfilling one, and we're here to help you achieve your dreams while prioritizing your well-being.