Essential Topics When Preparing For JEE Maths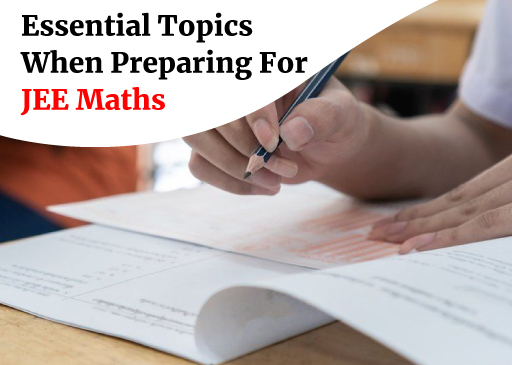 Every student who wants to get into the best IITs and universities must join our JEE Advanced Coaching in Gorakhpur. It is the second phase and JEE Main is the first step to your entry into one of the best IITs and Engineering institutions. We recommend reading over each subject once and then going over the areas that you find more difficult. Make sure you finish your exam preparation one day before the test. Here are some topics that you need to make your forte in order to achieve your goal.
Trigonometry:
Pure trigonometry problems are hardly ever offered in the JEE. However, one subject that arises often is inverse trigonometry. Because of the sheer amount of formulas involved, this chapter is notorious for instilling terror among JEE students. Nonetheless, if learned, this chapter might enhance your score since the issues posed are pretty regular.
Algebra:
Quadratic Equation is a popular subject among JEE paper makers. It not only has a high weightage in JEE, but it is also a relatively simple chapter. As a consequence, this is one chapter to which you should devote a significant amount of time. The benefits of one's efforts are fairly great. The tasks in this section are fairly typical, and with sufficient practice, it is simple to improve one's JEE score by completing this topic. Our IIT Coaching Classes in Gorakhpur offer the most effective education because the study materials and curriculum cover all the critical topics and questions to help you achieve better ranks.
Vectors:
This whole unit is recognized to be fairly simple, and individuals often score better on the questions from this subject when especially in comparison to other areas. The section on planes, for instance, is simple and straightforward to complete. The issues are straightforward. In addition, this section is primarily an expansion of the chapter on coordinate geometry. As a consequence, solving the tasks in this chapter is relatively simple.
Integral Calculus:
Integration often frightens JEE applicants due to the sheer number of formulas involved. It is, nonetheless, one of the more intriguing chapters due to the amount of "intellectual activity" involved. The section on definite integrals is possibly the most scoring subject in integral calculus. It entails a small number of equations that, when learned, may lead to outstanding JEE scores.
Analytical Geometry:
The section on circles is the simplest chapter in analytical geometry. The nicest aspect of this lesson is that there are not many formulas included. Because the questions are mainly focused on basics, students who grasp topics well may do well in this chapter. Furthermore, most learners are acquainted with the principles and intricacies of this chapter since it is also included in the class tenth curriculum. As a consequence, pupils should not lose out on achieving well on the tasks in this chapter.
Differential Calculus:
Limits are the simplest and highest-scoring topic in this because the chapter just uses one formula - (L'Hôpital's rule). Consequently, it is incredibly straightforward to learn.